Flexible benefits at a predictable cost
How it works
The Employee Choice™ plan allows you to allocate a set dollar amount for each of your employees. Your employees can choose how they want to use those dollars on the health and wellness products and services they need.
You can feel good knowing you're caring for your team and your business with a plan that keeps costs stable and predictable.
Everything you need in a plan
Predictable costs
Predictable costs provide certainty. Knowing how much you'll be expected to spend on your employees year after year is key to a sustainable benefits plan.
Optional add-ons
Broaden your coverage with a Wellness Spending Account and Life Insurance package to create a more comprehensive plan.
Benefits on the go
With our mobile app, your employees can access benefit information anytime and anywhere. Submit a claim, update your information or look up a direct-bill provider on the go.
Greater choice and flexibility
A one-size-fits-all approach doesn't work for today's employees. Offering greater choice and flexibility can give you a competitive advantage over those who don't.
Business growth
A happier, healthier and engaged workforce leads to business growth and success.
Wellness supports
Employees can access Balance®, our online wellness tool. Find health and wellness resources, and earn points for staying healthy—all for a chance to win great prizes.
Let's get started
1
Use our calculator to get an estimate in less than 2 minutes.
2
Design and customize your plan online until it's right for your business.
3
Buy your plan—then you're all set! We will register your employees so they can start using the plan.
Start building my plan
Frequently Asked Questions
You start with a Health Spending Account and Balance®, our online wellness program. Then you can choose to add other benefits such as Life and Disability Insurance.
You set the amount in the Health Spending Account, and your employees choose what they need to spend it on and when.
There are a few key differences. The main one is the flexibility this plan offers to your employees. Unlike a traditional plan, they get to choose how they spend 100 per cent of their allocated dollars. This means they have the flexibility and choice to pick which benefits they want to spend their dollars on.
For you, this means the cost of your benefits plan is more predictable than a traditional plan, with less fluctuations over time.
This plan is designed for startups. It may also be a good fit if you
are a small to medium business,
value predictable pricing,
want to provide flexible benefits that employees can manage themselves.
If you're not sure this plan is for you, reach out to a sales representative to discuss. Or try our calculator to see what your plan could look like and cost.
An average Employee Choice™ plan gives each employee $2,500 for them to allocate to either a Health Spending Account or an optional Wellness Spending Account. Depending on your budget, you could increase or decrease this amount.
Consider average costs of health care services and products.
According to research by National Crowdfunding and Fintech Association of Canada
The average annual health care cost for an adult between the ages of 18 to 44 is $2,985.
The average for children and youth between the ages of 5 and 17 is $1,921.
An adult dental exam can cost as much as $200 and a root canal and crown can total more than $2,000.
If you're not sure, we recommend starting with the allocations below and adjusting to see what best fits your budget.
$1,500 annually per single employee.
$3,000 annually per employee with dependents.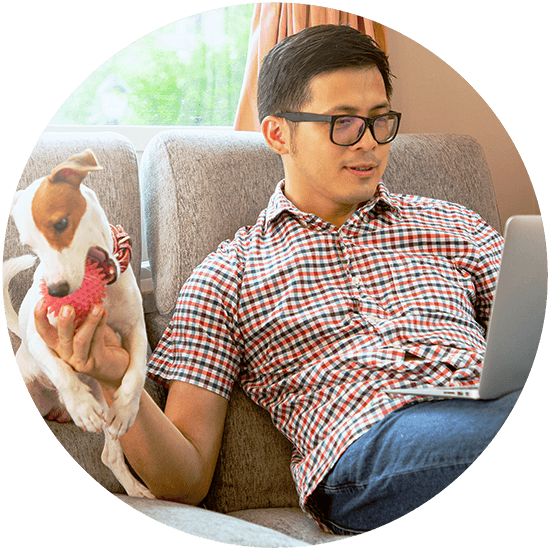 Was this information helpful?
Thank you for your feedback
You rated Employee Choice™ health plan for small businesses as not helpful.
You rated Employee Choice™ health plan for small businesses as neutral.
You rated Employee Choice™ health plan for small businesses as helpful.