Annual Report 2016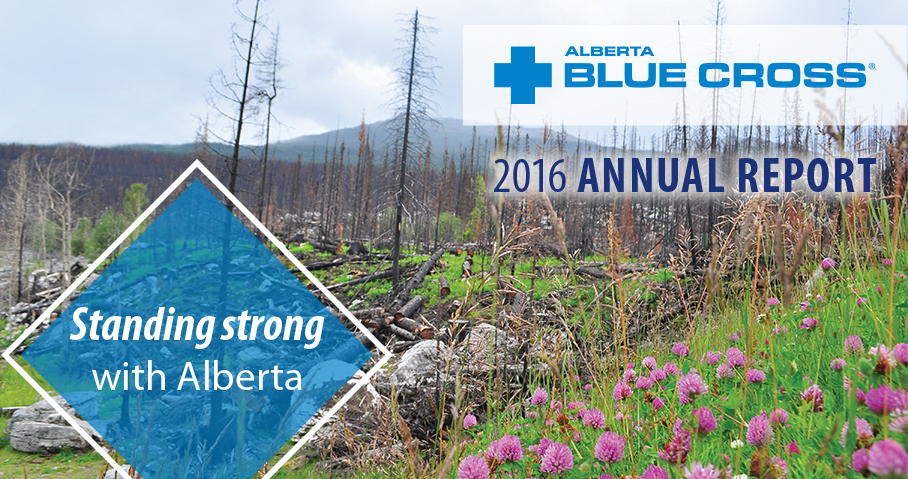 The 2016 Alberta Blue Cross Annual Report highlights some of the exciting initiatives we have undertaken over the last year as we continue to fulfill our unique mandate and commitment to support and promote the health and wellness of Albertans.
We appreciate your interest in Alberta Blue Cross and welcome your thoughts about this publication. Please contact us at any time should you have any questions or feedback about our organization or our annual report.
Recent annual reports
For additional information about our annual reports, please call:
780-498-8371 (Edmonton and area)
or toll-free at 1-800-661-6995.
Or, mail your annual report inquiry to:
Corporate Communications Alberta Blue Cross
10009-108 St. NW
Edmonton AB T5J 3C5
Why Alberta Blue Cross?
Learn about the Alberta Blue Cross advantage.