Your trusted partner
Over 5,000 businesses, just like yours, have chosen Alberta Blue Cross® to provide group benefits. We have 1.9 million customers on employer plans, individual plans and government-sponsored programs who are proud to say they are Alberta Blue Cross® members.
How can group benefits help your business?
Our group benefits give you a clear competitive advantage, helping you attract and retain quality employees. We're committed to helping you and your employees stay healthy and productive. Here's how group benefits help your business:
Protect your greatest asset—your employees
Attract and retain top talent
Offer further compensation beyond just a salary
Keep your workforce healthy and engaged
Boost and maintain productivity
Support your employees' wellbeing
Let us help you put your people first and drive business growth.
Flexible group plans to fit your needs
No 2 companies are alike—and neither are your employees. Our custom packages and options give you the flexibility to build a benefit plan that fits you and your employees' unique needs.
Cost sustainable
We can help you strike the right balance between your budget and your needs, ensuring both your bottom line and workforce are healthy.
Industry-leading benefits
Our decades of experience and keen insights into top trends means we have the expertise to deliver modern and competitive plans that set you apart from the rest.
Making it easy
We want to make sure that every interaction is straightforward and stress-free. We offer a streamlined application process, personalized support, training and helpful resources.
Who we are
With over 70 years of experience, we approach things differently
Alberta Blue Cross® is the largest benefits provider in Alberta and one of the largest in Western Canada. We serve more than 1.9 million individuals with coverage through small and larger employer group plans, individual plans and government-sponsored programs.
We have been recognized as an organization who delivers quality service and competitive benefits while keeping our customers at the heart of every interaction.
As an Alberta-based, not-for-profit organization, we believe we have the responsibility to empower people to live their best life. We believe all communities should thrive. And, we are committed to promoting your health and wellness.
You can count on us
When you partner with us, you get expert advice and an exceptional customer experience built into every plan. With 98% of claims direct-billed, along with online claim submissions and direct access to customer support, we make it easy for employees to manage their benefits. A healthy workforce means you can feel confident your business is on the right track to achieving its goals.
Stable and sustainable costs
Our plan management provides cost controls for long-term sustainability and maximizes your return on investment. We offer competitive pricing on plans that optimize the value of every dollar.
Wellness support
We have effective wellness solutions that shift thinking from treatment to prevention. This approach can help reduce the costs associated with illness as well as improve employee engagement and productivity.
Business growth
There's no better investment than a benefits plan that your employees want. A happy and engaged workforce leads to business growth and success.
Enrolment made easy
With online enrolment, employees enrol for their benefits on any device. This streamlined approach means less time spent gathering information from your employees. Online enrolment takes care of it so you don't have to.
All-in-one administrator site
Look up employee information, manage billing, pull reports and more all in one in place.
Benefits on the go
With our mobile app, your employees can access benefit information anytime and anywhere. Submit a claim, update information or look up a direct-bill provider on the go.
Benefits for everyone
Alberta Blue Cross® group benefit plans have evolved to provide greater levels of structured flexibility to meet the diverse needs of our customers. Our current products and services allow members to apply their available coverage across a wide range of eligible expenses.
We also provide barrier-free and inclusive experiences, embrace diversity and use gender inclusive language, while providing digitally accessible user experiences. This includes an intuitive and personalized site that can be accessed on multiple devices and features leading-edge design and web development.
Read our commitment to accessibility and diversity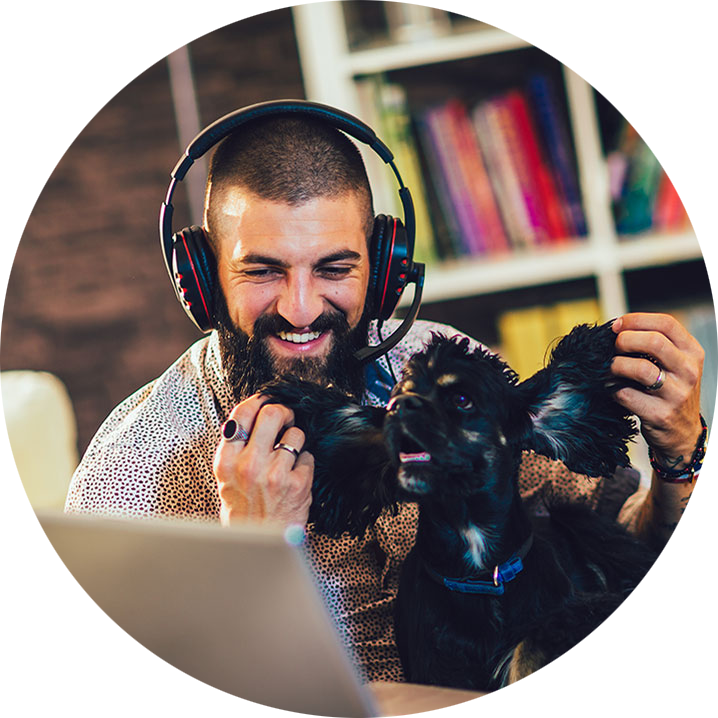 Cost sustainable plan designs
We know cost is the biggest concern you have. We have a dedicated team of experts who focus on keeping your plan affordable now and into the future—and here's how they do it.
Fraud management
The cost of fraud impacts employers and employees alike. We take every step possible to protect your benefits and our integrity from those who seek to commit fraud using trained professionals, advanced analytics and education.
Learn more about fraud prevention
Benefit plan management strategies
Our industry leading approach to benefit plan management is designed to protect your investment. We have proven measures in place to help contain the cost of health, dental and prescription drugs. These measures are shaped by our technology, expertise, adjudication and management processes.
We draw on our deep understanding of the benefits industry to provide comprehensive disability management. Our case managers collaborate with experts in field investigation, rehabilitation and medical consulting to provide proper care and support when your employees need it. Together, these strategies create savings for you.
Learn more about plan sustainability
Health and wellness solutions
We offer a range of benefits and coverage levels to support you in building a healthy workplace. For a complete list of benefits, review our benefit plan summary.
Learn more about all of the benefits we offer
Testimonials
I truly appreciate their knowledge and support as this allows me the confidence to provide information back to our employees."

Corporate account plan sponsor
Alberta Blue Cross is excellent at being available to discuss unique situations and providing solutions. They value willingness to help and honest conversations."

Major account plan sponsor
You treat us as a number one customer, we feel important and like we have a voice. Customer service is fantastic. We really appreciate the prompt service."

Major account plan sponsor
When issues do arise and are brought to my attention by employees, they are investigated and handled quickly and thoroughly."

Major account plan sponsor
Alberta Blue Cross is a true strategic partner, we feel supported and valued as a client, and the account representatives are phenomenal."

Major account plan sponsor
Workplace wellness
Whether you're looking to stay ahead of the competition or take your business to the next level, a happy and healthy workforce is the key to making it happen.
For inspiration and practical advice, here are a few articles to help you bring wellness into your workplace.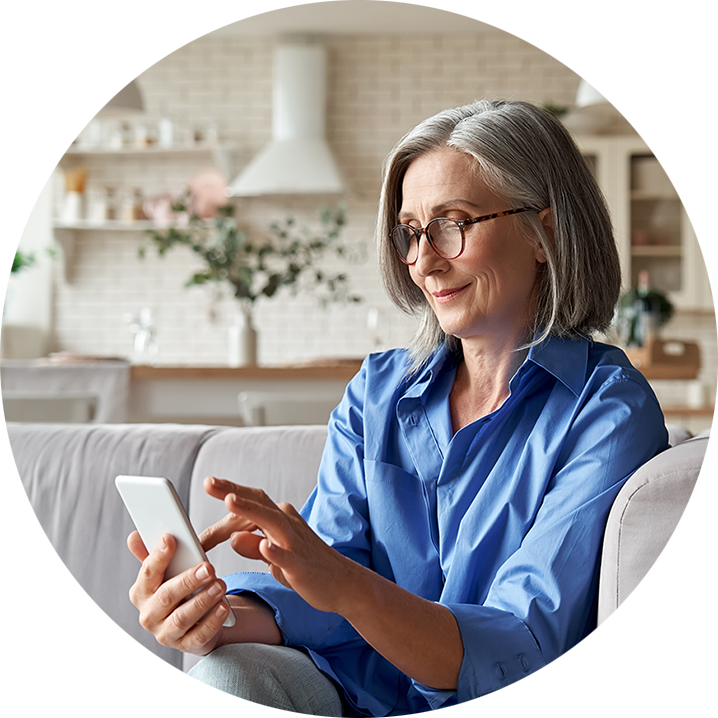 Workplace wellness framework
Healthy employees create healthy organizations. Workplace wellness happens when workplaces focus on and prioritize the creation of a healthy culture. Our workplace wellness framework can help you take the next step in your organization's wellness journey.
How to build an employee wellness program from the ground up
Did you know that a quarter of a company's lost revenue can be attributed to decreased productivity, absenteeism, and the medical and pharmaceutical costs of lifestyle and modifiable behavior choices?
Do your employees need retirement benefits?
If you have employees reaching retirement age, they're likely wondering how they'll afford their medications and support their health needs when they retire.
Was this information helpful?
Thank you for your feedback
You rated Group benefits for employers as not helpful.
You rated Group benefits for employers as neutral.
You rated Group benefits for employers as helpful.