Get in touch
Ready to take the next step or need more information? We're here to help.
Talk to our team
Want someone to talk to about your options? We're here to help.
Contact a sales representative
Get a quote online
Ready to get started? Find a plan that works for you and get a quote quickly and easily.
Pick your plan
Connect with an independent advisor
Select from an exclusive network of independent advisors who share our values and are experts with our plans.
Find an advisor
Who we are
With over 70 years of experience, we approach things differently
Alberta Blue Cross® is the largest benefits provider in Alberta and one of the largest in Western Canada. We serve more than 1.9 million individuals with coverage through small and larger employer group plans, individual plans and government-sponsored programs.
We have been recognized as an organization who delivers quality service and competitive benefits while keeping our customers at the heart of every interaction.
As an Alberta-based, not-for-profit organization, we believe we have the responsibility to empower people to live their best life. We believe all communities should thrive. And, we are committed to promoting your health and wellness.
Testimonials
I truly appreciate their knowledge and support as this allows me the confidence to provide information back to our employees."

Corporate account plan sponsor
Alberta Blue Cross is excellent at being available to discuss unique situations and providing solutions. They value willingness to help and honest conversations."

Major account plan sponsor
You treat us as a number one customer, we feel important and like we have a voice. Customer service is fantastic. We really appreciate the prompt service."

Major account plan sponsor
When issues do arise and are brought to my attention by employees, they are investigated and handled quickly and thoroughly."

Major account plan sponsor
Alberta Blue Cross is a true strategic partner, we feel supported and valued as a client, and the account representatives are phenomenal."

Major account plan sponsor
Workplace wellness
Whether you're looking to stay ahead of the competition or take your business to the next level, a happy and healthy workforce is the key to making it happen.
For inspiration and practical advice, here are a few articles to help you bring wellness into your workplace.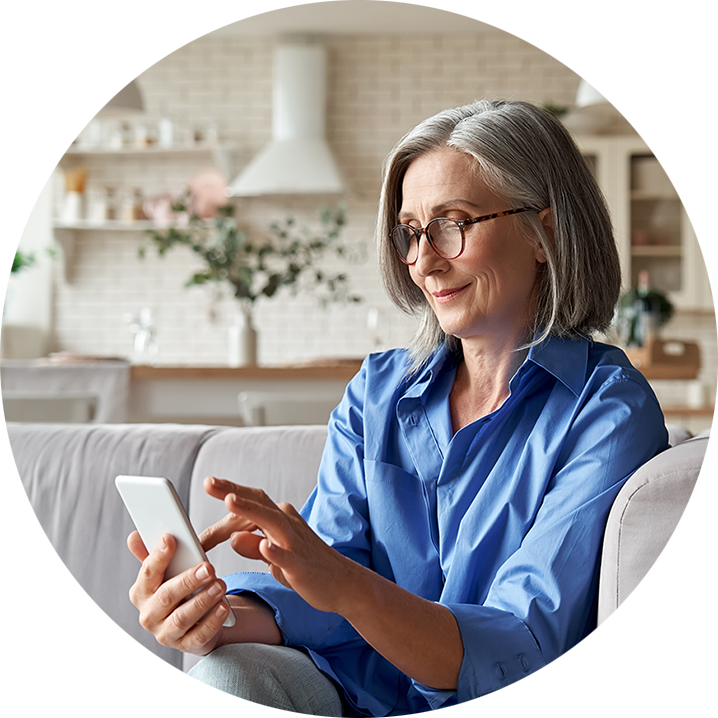 Workplace wellness framework
Healthy employees create healthy organizations. Workplace wellness happens when workplaces focus on and prioritize the creation of a healthy culture. Our workplace wellness framework can help you take the next step in your organization's wellness journey.
How to build an employee wellness program from the ground up
Did you know that a quarter of a company's lost revenue can be attributed to decreased productivity, absenteeism, and the medical and pharmaceutical costs of lifestyle and modifiable behavior choices?
Do your employees need retirement benefits?
If you have employees reaching retirement age, they're likely wondering how they'll afford their medications and support their health needs when they retire.
Was this information helpful?
Thank you for your feedback
You rated Contact us | Group benefits as not helpful.
You rated Contact us | Group benefits as neutral.
You rated Contact us | Group benefits as helpful.