Fraud prevention
In the health benefits industry, fraud presents an ongoing challenge for benefits providers. Despite the fact that the vast majority of our customers and providers conduct themselves ethically, it's no secret that fraud occasionally occurs.
But what's often lost in the discussion of fraud are the long-term consequences. It might appear to be harmless, but it often results in escalating plan costs and reduced benefits coverage.
We've invested in fraud prevention as a central pillar of our day-to-day operations.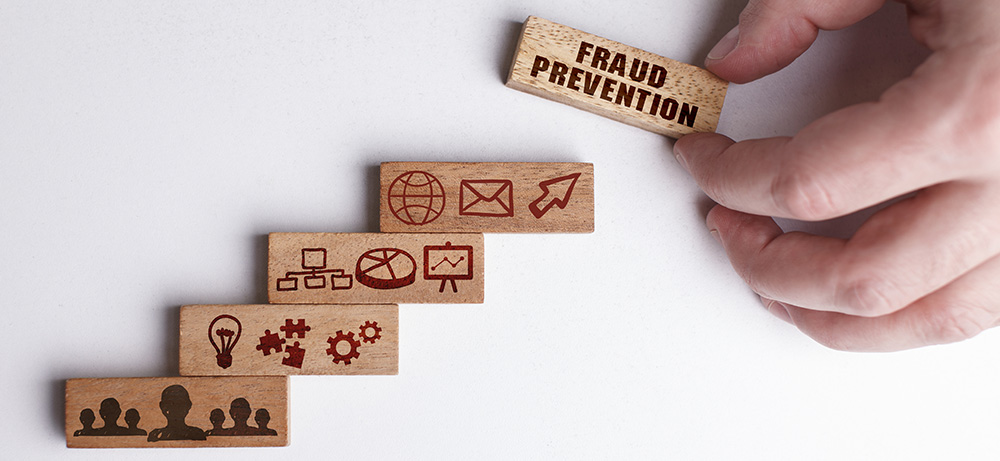 Proactive prevention
At Alberta Blue Cross, we take an integrated, proactive approach to fraud prevention, through which we recover thousands of dollars each year. What does our approach involve?
A dedicated Claims Assurance team that continually evaluates the nature of the claims we receive and looks for patterns in claiming behavior.
Advanced analytics data for various categories that allow us to identify outliers from typical patterns.
A team of in-house experts who collaborate to identify and address suspicious or concerning trends as early as possible.
Innovative plan management strategies.
A closely enforced disciplinary policy for those providers who don't follow our guidelines, which can result in their being deemed ineligible for reimbursement.
Combating fraud is a collaborative effort—we work with our health service providers, plan sponsors, advisors and members to educate and create awareness around fraud prevention to ensure that we're minimizing both its frequency and its long-term consequences.
Ultimately, we believe every dollar lost to health-care fraud and plan abuse is a dollar too much. When it comes to the plans we administer, we have a zero tolerance policy.
Fighting fraud upfront
Our members and health-care service providers are often the first line of defense in addressing fraud. By understanding your role, and being a smart consumer of health-care services, you can do your part to help reduce fraud and protect the long-term viability of your Alberta Blue Cross benefit plan.
If you've noticed suspicious or fraudulent activity, please contact our fraud hotline at 1-866-441-8477 (toll free) or Alberta Blue Cross Fraud, Privacy and Ethics Reporting service. All information—including your identity—is kept strictly confidential and suspicions of fraudulent activity can be reported anonymously.