Introducing Balance—a fresh new online wellness resource …with a twist!
Access is through the member web site.
Get started today!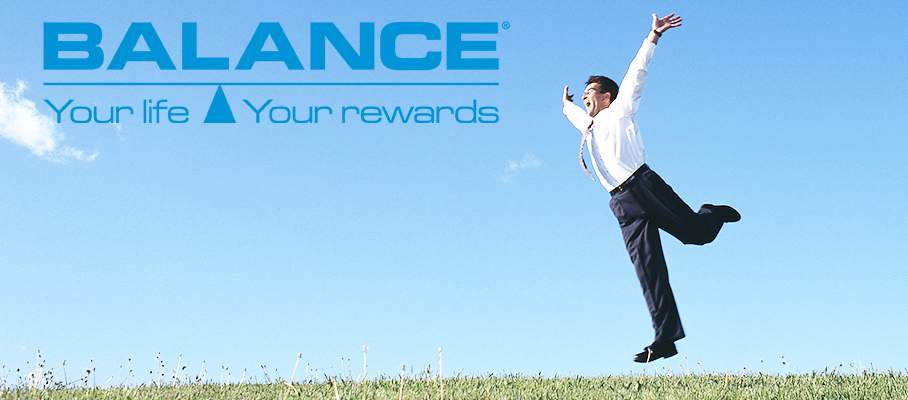 Alberta Blue Cross has taken its commitment to promoting wellness to whole new level—by rewarding our customers for making healthy choices. Balance is a fresh new online wellness resource that not only provides a wealth of tools and resources to support and promote the health of Albertans but also gives them the opportunity to win thousands of dollars worth of prizes ranging from Fitbits and GoPros to gift cards and weekend escape packages.
The Balance platform gives plan members the opportunity to earn incentive-based rewards for completing health risk assessments; completing learning modules related to a variety of health issues ranging from high blood pressure and alcohol consumption to diet and mental health; participating in challenges; and committing to making healthy lifestyle choices. The points that plan members earn through the platform can then be used to enter draws for a wide range of great prize items.
Balance provides plan members with personalized action plans and options such as automated medication reminders, activity tracking, and health reminders delivered on pre-scheduled basis. The platform is even integrated with Fitbit wearable fitness tracking technology to provide ongoing incentives for keeping active.
Balance also includes a plan administrator dashboard to provide aggregated statistics to employers on employee health and support them in identifying opportunities for programs and interventions to support their employee base. Plus, Balance is integrated with Excellence Canada's Healthy Workplace Essentials to provide additional support to employers interested in implementing turn-key, best-practice workplace wellness programs. The end result: healthier individuals, healthier organizations and healthier populations.
Balance is currently available to Alberta Blue Cross plan members with coverage through medically underwritten individual health plans and insured employer group benefit plans.