Will your current prescription drugs be covered in retirement?
Prescription drugs covered under government-sponsored plans are listed in the Alberta Drug Benefit List. If you're on costly medication, understand how much coverage you need and identify ways you can save money on high-cost prescription drugs.
Tips to help you save money on prescription drugs
Confirm the cost of your medications with your pharmacist before filling your prescription.
Ask your pharmacist if there is a lower-cost alternative or generic product available.
Consider an individual benefits plan to supplement government coverage and save you money in the long term.
Understand that some plans may cover only generic medications if they're available. Check your plan and confirm what the co-payments for your prescription drugs will be, the maximum amount your plan will pay per year and any other necessary details. When purchasing medications, check which payment option will be the least expensive.
Some things to consider include whether there is a generic version of a preferred medicine and whether an over-the-counter equivalent costs less than your copayment.
What other programs are available to help with drug coverage?
The seniors health benefits Coverage for Seniors program, a premium-free and government-sponsored program for those aged 65 years and older, and the premium-based Non-Group Coverage for those under 65 years old cover prescription drugs listed in the Alberta Drug Benefit List with a co-payment of 30 per cent to a maximum of $25. For most prescriptions, you won't pay more than $25 per medication. Both programs include up to a three-month supply of medication coverage.
The government-sponsored Non-Group Coverage, for those under 65 years old, provides the same drug coverage as the Coverage for Seniors program but also provides coverage for your spouse and dependents. There is a $50 annual fee for this plan.
Visit Alberta.ca to learn more about drug coverage and health benefits
Want to supplement your coverage?
Depending on your individual needs and your age of retirement, you may want to consider supplementing your provincial coverage with a retirement benefits plan to cover expenses for drugs, dental, travel or paramedical services. To cover expenses for drugs, dental, travel or paramedical services, you'll want to consider additional retirement benefits plans. We have flexible plan options that provide you and your family with the coverage you need. For example, our retiree plan is available to those aged 50 years and above or for those under 64, there's our Blue Choice® plan and our Blue Assured® plan is available for all ages.
Learn more about Alberta Blue Cross® health and dental plans
Was this information helpful?
Thank you for your feedback
You rated Drug benefits considerations as not helpful.
You rated Drug benefits considerations as neutral.
You rated Drug benefits considerations as helpful.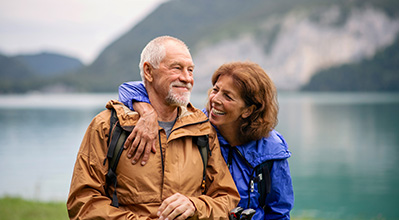 Preparing to travel when you retire
Whether you're about to embark on your retirement journey or are settled into your new routine, you may be thinking about incorporating more travel into your lifestyle. Get expert advice on preparing to travel in retirement and discover nature, history, food and culture of new places.
Visit our blog to read more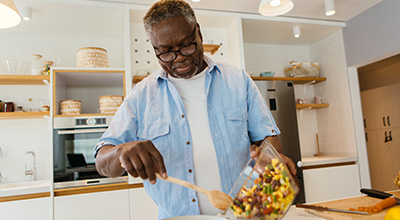 Preparing your wellbeing for retirement
Health benefits become an important part of maintaining your health and wellness in retirement, allowing you to enjoy your favourite activities and explore new experiences. Find out how to prepare and maintain your health and wellness in retirement.
Find out how on our blog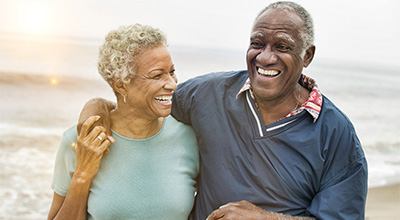 Preparing your finances for retirement
It's never too early to start improving your financial situation and preparing for retirement. It's important to consider your lifestyle and individual needs when it comes to health and travel coverage. Hear what experts have to say about financial planning for retirees.
Visit our blog to read more