Why do you need travel insurance?
Anything can happen when travelling and it usually happens when you least expect it. When you're outside Alberta, your provincial health care plan provides little to no coverage. Without travel insurance, you're responsible for covering the costs of unexpected medical expenses, which can be extremely high.
Whether you're a snowbird, road tripping across Canada or flying across the globe, travel insurance gives you protection from financial hardships associated with medical emergencies and trip disruptions—so you can travel with peace of mind.
Learn about our travel insurance
What about trip cancellations or disruptions?
Lost baggage, an emergency trip back home or a flight cancellation can ruin your trip and leave you to cover thousands of dollars out of pocket. Trip cancellation, interruption and baggage insurance protects your investments and gives you the freedom to adventure without worries.
Learn about our trip cancellation, interruption, and baggage coverage
Consider the following when looking for a retirement benefits plan with travel insurance:
How many days of travel are you covered for?
Some plans offer up to 90 days of travel coverage, while others are capped at 30 days of coverage. This is particularly important for snowbirds and those looking to be abroad for long periods of time.
How much is covered per trip?
Ensure that the amount of coverage is enough to cover your expenses. Some coverage includes amounts for a lifetime, which may not be enough if you have one claim. For example, a claim in the United States can add up very quickly.
While some providers will offer up to $5 million in coverage for a lifetime, other plans—like all Alberta Blue Cross® plans—include up to $5 million in coverage per trip per person for an unlimited number of trips.
For example, when a hospital stay can cost up to $86,082 and the fee for a physician is approximately $25,825, a broken ankle in the United States could cost you a total of $111,907 for a single injury.
What's covered by emergency medical insurance?
This can include hospital services, health care professional expenses, prescriptions, diagnostic services, medical appliances, emergency dental services, meals and accommodations, return flights due to medical delays and return of dependents, pets, vehicles and personal items. Travel medical insurance is particularly important for seniors as the risk of health complications increases with age.
What age does coverage extend to?
Many plans only provide travel coverage up to 65 years of age. If you plan to do a lot of travel in your retirement years, a plan that includes emergency medical travel coverage for a longer period of time may be more beneficial for you. For example, our retiree plan includes emergency medical travel insurance until 85 years of age, but it does require you to transition from an employer health plan within 90 days of the plan terminating.
Learn more about preparing to travel when you retire
Retirement is full of options. Let us help you make the most of yours.
Things can change once you have decided on a plan and settled into retirement. Having access to talk to a specialist about your plan and options in years to come will help make sure you have the right benefits when you need them to continue your wellness journey. Alberta Blue Cross® has a dedicated team ready to help with any questions you may have—you can even talk to the same person each time.
Contact a benefit consultant
Learn more about Alberta Blue Cross® health and dental plans
Was this information helpful?
Thank you for your feedback
You rated Travel insurance considerations as not helpful.
You rated Travel insurance considerations as neutral.
You rated Travel insurance considerations as helpful.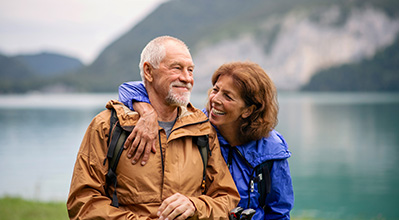 Preparing to travel when you retire
Whether you're about to embark on your retirement journey or are settled into your new routine, you may be thinking about incorporating more travel into your lifestyle. Get expert advice on preparing to travel in retirement and discover nature, history, food and culture of new places.
Visit our blog to read more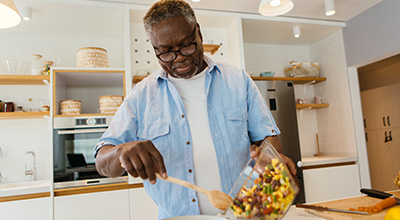 Preparing your wellbeing for retirement
Health benefits become an important part of maintaining your health and wellness in retirement, allowing you to enjoy your favourite activities and explore new experiences. Find out how to prepare and maintain your health and wellness in retirement.
Find out how on our blog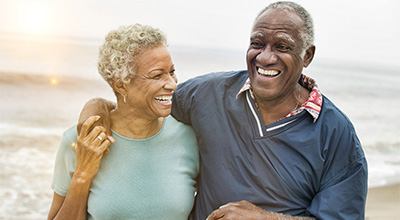 Preparing your finances for retirement
It's never too early to start improving your financial situation and preparing for retirement. It's important to consider your lifestyle and individual needs when it comes to health and travel coverage. Hear what experts have to say about financial planning for retirees.
Visit our blog to read more