When looking into dental benefits for your retirement health plan, it's important to consider what's covered, in what amounts and at what frequency. This should include regular maintenance such as checkups, cleanings, fillings, extractions and root canals, as well as accidental dental care, emergency dental work and dentures.
What are the waiting periods for coverage?
For supplementary coverage with benefits carriers, waiting periods vary based on the provider and plan. For example, there are no waiting periods for any Alberta Blue Cross® individual plans if you're already on an employer-sponsored group benefits plan. If you're coming off a non-Alberta Blue Cross® group plan, the standard waiting period is three months for basic dental, 12 months for extensive dental and 24 months for crowns, bridges, implants, dentures and orthodontics.
Seniors dental benefits program
The provincial Dental and Optical Assistance for Seniors programs provides basic dental coverage up to a maximum of $5,000 every five years.
Basic dental services covered include the following:
Checkups and diagnostic services, such as examinations and X-rays.
Cleanings and preventative services, such as polishing and scaling.
Restorative services, such as fillings and trauma or pain control.
Extractions—both simple and complicated.
Root canals (endodontics).
Procedures related to gum disease, such as periodontics and root planing.
Prosthodontics and full or partial basic dentures.
There is a maximum amount of coverage for each dental procedure and a specific number of times you can receive assistance within certain time periods. If you're eligible for the maximum amount (100 per cent), you're eligible for up to the maximum coverage allowed under the schedule of dental procedures for this program. A minimum coverage of 10 to 99 per cent is allowed under the schedule and increases as annual income decreases.
The Dental Assistance for Seniors Program pays dental expenses according to the plan's fee schedule. To maximize your dental benefits, you may wish to compare the fees of two or more dental providers.
You must be 65 years old and older and meet the financial eligibility criteria to be eligible for the program.
Learn about health and dental coverage
Want to supplement your coverage?
Depending on your individual needs and your age of retirement, you may want to consider supplementing your provincial coverage with a retirement benefits plan to cover expenses for drugs, dental, travel or paramedical services. To cover expenses for drugs, dental, travel or paramedical services, you'll want to consider additional retirement benefits plans. We have flexible plan options that provide you and your family with the coverage you need. For example, our retiree plan is available to those 50 to 75 years old or for those under 64, there's our Blue Choice® plan and our Blue Assured® plan is available for all ages.
Learn more about Alberta Blue Cross® health and dental plans
Was this information helpful?
Thank you for your feedback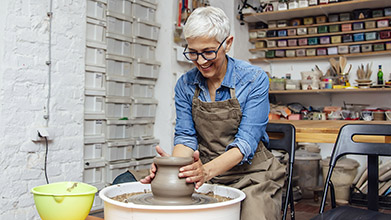 Retirement just got better
Whether you're newly retired or already reaping its benefits, here are a few new things to know about our retiree plan as you prepare for or continue to enjoy this exciting, and most importantly, carefree phase of life.
Visit our blog to read more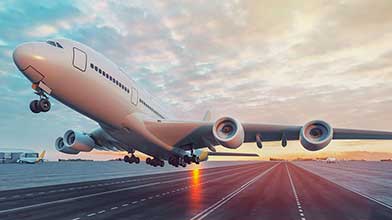 Travel when you're ready—coverage to get you there
We've all been dreaming of packing our suitcases and travelling again. When you're ready, we have travel plans that will give you the confidence you need and the coverage to keep you safe.
Find out how on our blog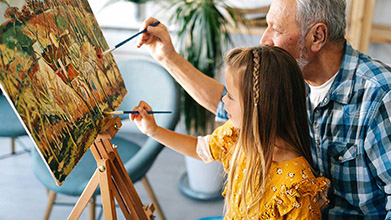 Coverage for Seniors changes
The Alberta government has implemented some changes to the eligibility criteria for Coverage for Seniors. As of March 1, 2020, family members younger than 65 years of age are no longer covered by Coverage for Seniors.
Learn more about the changes