When you retire, you have more time to focus on yourself and this is where extended health benefits become an important part of maintaining your health and wellness so you can continue to enjoy your favourite activities.
For example, if you enjoy playing golf, you might want the ability to visit a massage therapist or chiropractor if you pull a muscle while playing. Provincial healthcare can cover essential medical services and some extended health benefits, but may not cover everything you want.
What's covered with extended health benefits?
A retiree extended health benefits plan can cover the medical services and devices your provincial plan doesn't, meaning you won't have to dip into your retirement savings for all your health-related expenses.
The following services and products are generally covered under extended health benefits:
Preferred hospital accommodations—semi-private or private rooms.
Home nursing care— Home nursing care must be provided by a registered nurse or licensed practical nurse who isn't a relative of the patient.
Registered paramedical practitioners:

Psychologists
Chiropractors
Massage therapists
Homeopath or naturopath specialists

Vision care
CPAP machines
Hearing aids
Accidental dental care
Medical aids—canes, walkers and crutches
Depending on your extended health benefits plan, you may have coverage for medical equipment and devices and supplies, such as casts, crutches, braces or elastic support stockings, when medically necessary and ordered by a doctor.
A little knowledge goes a long way! It's helpful to know the type of medical equipment you need, approximately how much it costs and how much coverage you have, so you can make informed buying decisions.
Learn about health and dental coverage
What should you consider with extended health benefits?
Here are a few tips to consider to help you get the most value from your extended health benefits plan:
Get a doctor's referral before buying any medical equipment or services.
Beware of suppliers and service providers who offer products to family members who don't have prescriptions or don't require medical equipment and devices.
Shop around. Ask your prescribing doctor questions so you know exactly what's required to meet your needs. Use reputable service providers and get cost estimates from them to compare costs before you buy.
Remember that Alberta seniors vision care only provides coverage of up to $500 every two years.
Only purchase what was prescribed by your doctor. Avoid recommendations to buy other or additional equipment from suppliers or service providers without talking first to your referring doctor.
Retirement is full of options. Let us help you make the most of yours.
Things can change once you have decided on a plan and settled into retirement. Having access to talk to a specialist about your plan and options in years to come will help make sure you have the right benefits when you need them. Alberta Blue Cross® has a dedicated team ready to help with any questions you may have—you can even talk to the same person each time.
Learn more about Alberta Blue Cross® health and dental plans
Was this information helpful?
Thank you for your feedback
You rated Extended health benefits considerations as not helpful.
You rated Extended health benefits considerations as neutral.
You rated Extended health benefits considerations as helpful.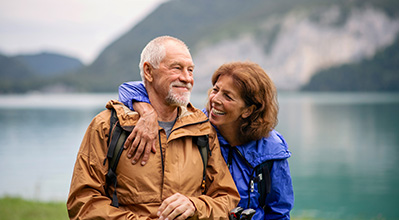 Preparing to travel when you retire
Whether you're about to embark on your retirement journey or are settled into your new routine, you may be thinking about incorporating more travel into your lifestyle. Get expert advice on preparing to travel in retirement and discover nature, history, food and culture of new places.
Visit our blog to read more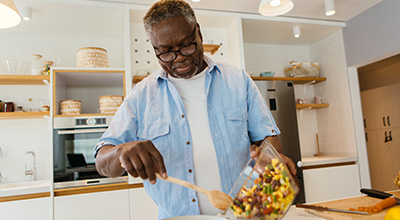 Preparing your wellbeing for retirement
Health benefits become an important part of maintaining your health and wellness in retirement, allowing you to enjoy your favourite activities and explore new experiences. Find out how to prepare and maintain your health and wellness in retirement.
Find out how on our blog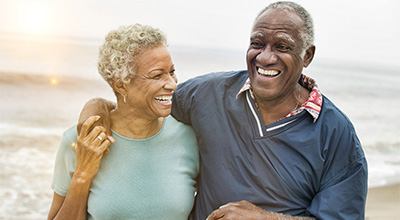 Preparing your finances for retirement
It's never too early to start improving your financial situation and preparing for retirement. It's important to consider your lifestyle and individual needs when it comes to health and travel coverage. Hear what experts have to say about financial planning for retirees.
Visit our blog to read more