How to submit a claim for a compound drug
Learn how to submit a claim for a compound medication.
What is a compound drug?
A compound drug is a product created when a pharmacist mixes two or more ingredients that, when combined, become a preparation not commercially available.
It's as easy as following a few simple steps.
Select 'Claims' from the menu, then click 'Submit a claim'.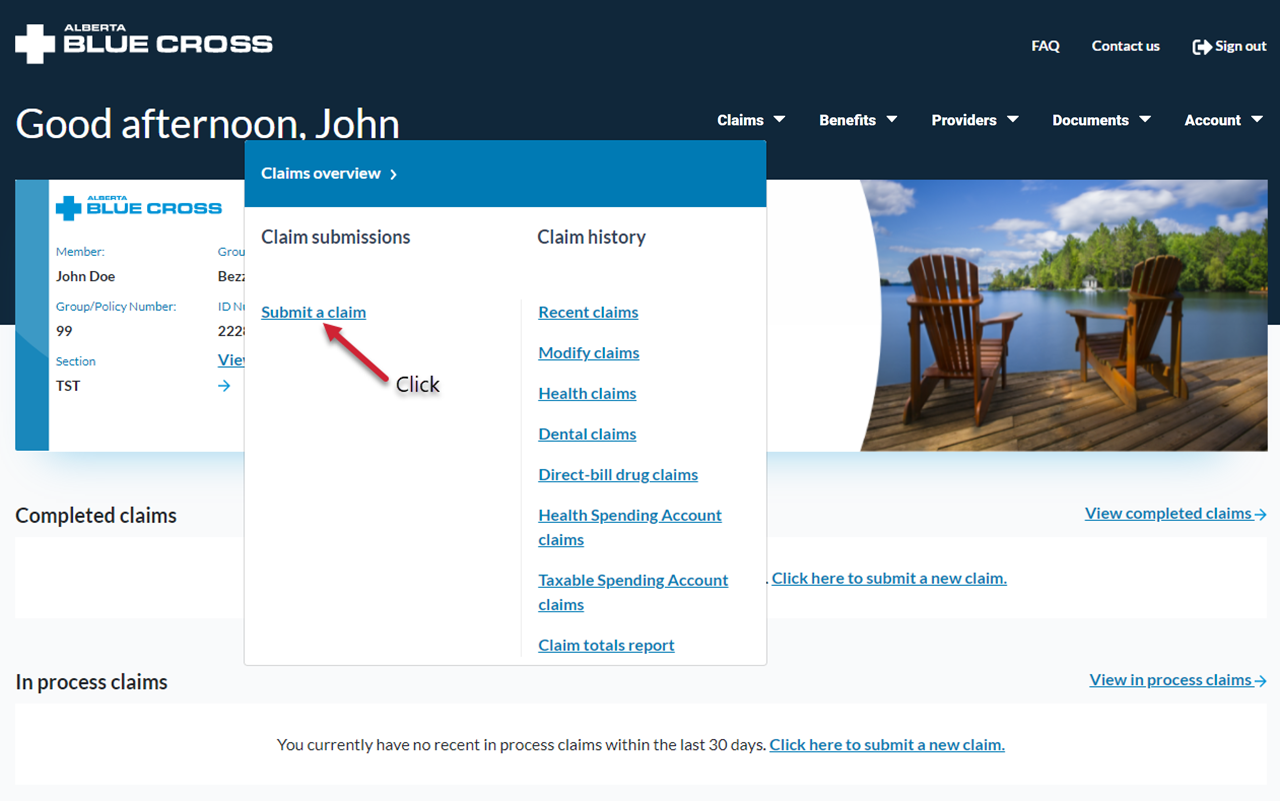 Select 'Drug claim' from the list of benefit types. If the drug claim option is not available, check your eligibility for drug coverage.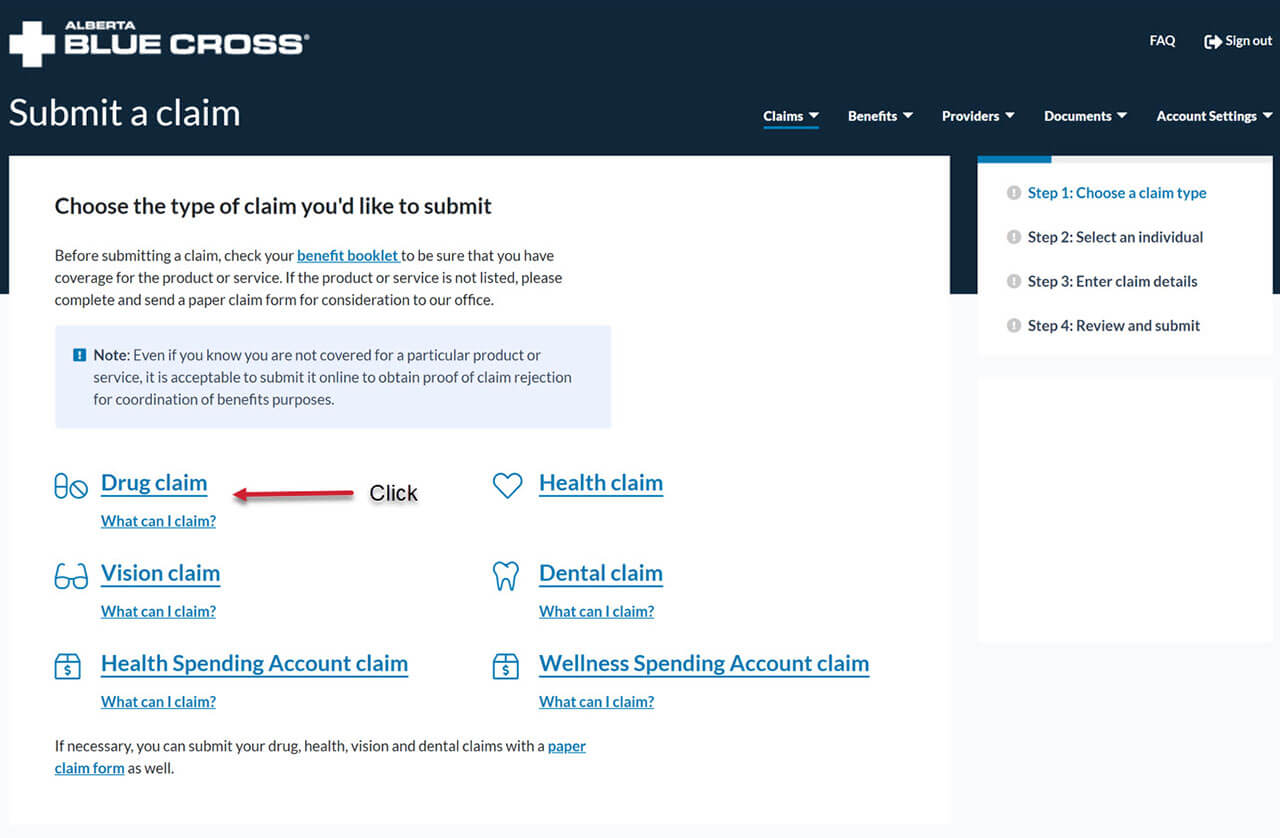 Select the individual the claim is for using the drop-down list.
Once the individual is selected, you'll need to review that the response to the question "Does this patient have coverage through any other external benefit carrier?" is correct. If you have coverage with another benefits provider, select 'Yes'. If your coverage is only through Alberta Blue Cross®, including other Alberta Blue Cross® plans, select 'No'. If your answer is different than what's shown, you will be prompted to answer a question or two. Our system remembers your previous selection, so you won't have to change this every time.
To enter claim details, click 'Click to add an expense' in the blue box.
If your provider is not in the drop-down list, select 'Find a provider' and follow the prompts to add the provider. This provider will then be added to your drop-down list for future access.
Enter the following information as shown on your receipt:
Date of service: Enter the date you purchased the product by typing in the date or using the calendar option.
RX#: Enter the Rx number.
DIN: Enter the Drug Identification Number (DIN). For compound drugs, please enter 999999 in place of a negative value; all zeros; or no numbers; words 'Compound', 'Mix', 'Com' or 'Cmp'; or when an ingredient list is present in the DIN or PIN field. The unit will display once you've entered the DIN.
Quantity: Enter the quantity of the product.
Claim amount: Enter the total amount you paid for the product. Enter numbers only without using the '$' symbol.
Upload your receipt and any other supporting documents using the 'Click to add a file' in the blue box. A copy of receipt is required for compound drugs since each compound is unique and must be manually assessed for eligibility. Compound claims are exempt from random audits. Once you have uploaded your receipt, click 'Add' to add your claim to the list of expenses.
If you have more claims for the same individual, you can add up to a maximum of 10 expenses by clicking 'Click to add an expense'. Once you've added all your expenses, click 'Next'.
Review the information listed on the page to ensure it is accurate, then review and agree to the acknowledgment and consent information. When you're ready, click 'Submit'. Review of your claim will take one to three business days to complete.
Related topics

Curious about your claim?
Depending on the type of claim you submitted, it may be automatically approved or pending further review.
Learn how to check the status of your claim here.

Thinking about direct billing?
Some claims for products and services can be electronically submitted to Alberta Blue Cross® if the provider is set up for direct billing.
Locate a direct-bill provider today.
Need help?
Benefits can be confusing, we get it—let us help.
Was this information helpful?
Thank you for your feedback
You rated Help | Submit a claim for a compound drug as not helpful.
You rated Help | Submit a claim for a compound drug as neutral.
You rated Help | Submit a claim for a compound drug as helpful.