Winter 2023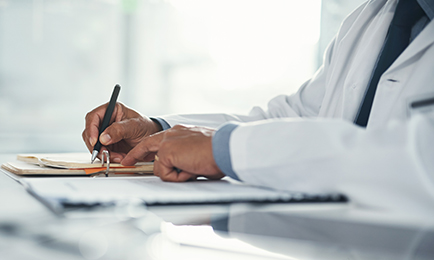 Members can use online services for medical underwriting
Your employees can now use the member site to submit medical evidence requests, review medical underwriting decisions and view details from past underwriting cases. Members will receive email notifications and reminders to register and complete their underwriting requirements through the member site. This transition will reduce turnaround times, improve our environmental impact and provide more secure ways to disclose personal information. Members may defer back to the paper process by submitting a written request to MUW_inquiries@ab.bluecross.ca.
Trip break, flight delay service and COVID-19 coverage now available
We recently launched a new set of travel benefits to provide options for our customers and make travel easier. Now, any of your employees who want to purchase a new travel plan will have full access to flight delay service, trip break, COVID-19 and top-up coverage, as well as domestic travel plans and multi-trip annual plans that provide coverage for a longer trip length.
Designed to help navigate a post-pandemic world where travel conditions can change quickly, these new benefits are an addition to our emergency medical travel insurance and trip cancellation, interruption and baggage coverage. Even better—group members receive a 10 per cent discount if they call in.
Learn more or receive a quote on our website
Do your employees need retirement benefits?
Our retiree plan meets both your needs and your employees. Providing an added value to your employees, our retiree plan has affordable and flexible coverage options. We provide an easy, seamless transition from their group plan to the retiree plan and are here to answer any questions they may have. We offer informative, digital sessions on our retiree plan options to make sure your employees have what they need to start the next phase of their lives. As a group plan sponsor, your employees can receive a 5 per cent discount on our retiree plan rates or a 10 per cent discount if you partner with us to endorse our retiree plan.
Learn more about retirement benefits