Winter 2023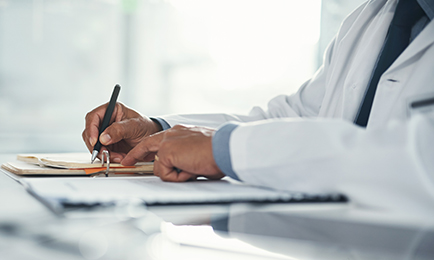 Use online services for medical underwriting
You can now use the member site to submit medical evidence requests, review medical underwriting decisions and view details from past underwriting cases. You'll receive email notifications and reminders to register and complete your underwriting requirements through the member site. This transition will reduce turnaround times, improve our environmental impact and provide more secure ways to disclose personal information. You may defer back to the paper process by submitting a written request to MUW_inquiries@ab.bluecross.ca.
Trip break, flight delay service and COVID-19 coverage now available
We recently launched a new set of travel benefits to provide you with more options and make travel easier. Now, anyone purchasing a new travel plan has access to flight delay service, COVID-19 coverage, flexibility for multi-trip plans, domestic travel plans and top-up coverage. Designed for rapidly changing travel conditions, these features are an addition to our travel insurance options for emergency medical coverage, trip cancellation and interruption and baggage coverage. Even better—group members receive a 10 per cent discount if they call in.
Learn more or receive a quote on our website
Are you starting to think about retirement?
There is lots to consider when planning your retirement, including health and dental benefits. Retirees should consider enrolling in a benefits plan for peace of mind and to reduce out-of-pocket expenses for drugs, vision and medical devices. Check out our retirement guide, designed to help you understand the complexity of retirement health benefits, and contact one of our benefit consultants to discuss the best option for you.
Learn more about retirement benefits