Responsible for your benefit plan at work?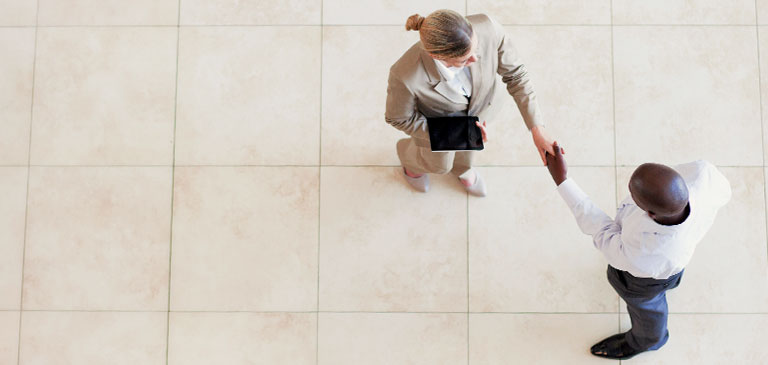 As Alberta's leading benefit provider, we've got a plan for your business. Today over 1.6 million Albertans—including over 5,000 Alberta employers—trust the practical benefits and affordable protection of Alberta Blue Cross coverage. And with good reason.
The trusted name in benefits
With Alberta Blue Cross, you're able to offer employees the coverage that Albertans know and prefer, while protecting your most valuable asset: the people who keep your business running.
A competitive advantage
Alberta Blue Cross group benefits give you a clear competitive advantage, helping you attract and retain the quality employees you need in the increasingly tight Alberta labour market.
Innovative products
With our unique approach to group benefits, you get real flexibility and choice, long‐term value and cost control in one innovative package. Whether you've got two employees or thousands, we'll help you build a plan that meets your employees' diverse needs and preferences—at a price you can afford.
Unparalleled value
Our best price agreements with Alberta health service providers guarantee you the best rates. And as a not‐for‐profit organization, there is no profit margin built into your rates.
An Alberta organization working for Albertans
Your business is based on the Alberta economy. So is ours. Deal with us and your money stays right here in your province where it belongs.
Proven expertise
Through our local presence and unique understanding of the Alberta marketplace, we respond quickly to health policy changes that affect your plan.
Hands‐free administration
Electronic claims submission and direct billing for benefits makes claiming fast and convenient. Your employees deal directly with us—minimizing your administrative time and expense.
Local, efficient and excellent service
With six offices across Alberta, toll-free phone lines and easy online access, we're here to support you and respond directly to your employee inquiries.
If your business doesn't have group benefits—or you have a plan with another benefit carrier—now is the time to consider a group plan from Alberta Blue Cross.
For more information e-mail us or phone the office nearest you
Where to next?
Find out what makes our approach unique