Receive Emergency Medical Care through Top-Up insurance–this extends your period of coverage provided by us or another insurance company.
Plan highlights
Top-Up Insurance includes:
coverage for up to $5 million
access to 24/7 emergency travel assistance
coverage for pre-existing conditions, when stability requirements met
hospital services, prescription drugs, ambulance, medical evacuation, medical follow-up in Canada and more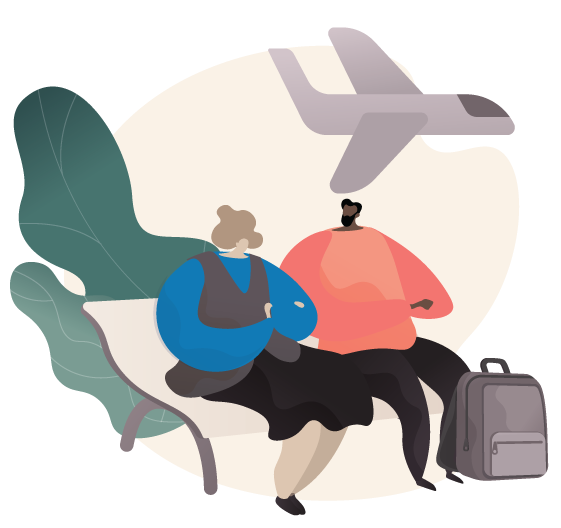 Eligibility
To buy Top-Up Insurance, travellers must be:
Canadian residents
covered under a provincial health plan for the duration of their trip
covered for medical emergencies with an existing travel plan for the initial part of the trip—check with the insurer to confirm you are authorized to buy an extension
over 30 days old at the departure date
Additional conditions may apply for travellers over the age of 55. For more information, review our travel policy.
Enhance your plan with travel add-ons
When you purchase Emergency Medical Care, Trip Cancellation or Interruption coverage, or Top-Up Insurance, you
can enhance your plan with the following add-ons.
Optional Protection: Pandemic
The pandemic continues to affect the way we travel. When you need to cancel or interrupt your trip due to a pandemic, Optional Protection: Pandemic is there to help cover unexpected costs.
Explore Optional Protection: Pandemic
.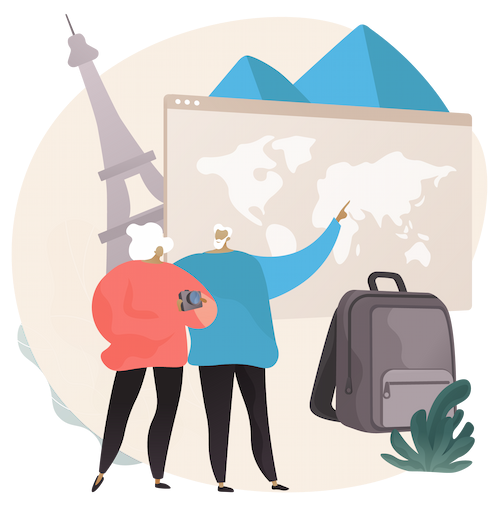 Accidental Death and Dismemberment
Serious, life-changing accidents can happen when you least expect it. Accidental Death and Dismemberment coverage can offer peace of mind and added protection.
Review Accidental Death and Dismemberment
.
Get a quote
Finding the right coverage you need for your trip starts with a quote. Give our travel team a call. We are here to help you.